EUCO-CTC 2019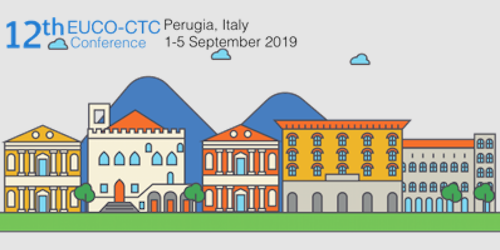 maandag 03 juni 2019

10:41
The 12th European Conference on Computational and Theoretical Chemistry (EUCO-CTC 2019) is going to be held in Perugia from September 1 to 5, 2019. The early registration deadline has been extended to June 15th.
The EUCO-CTC 2019 conference will deal with recent advances, developments and trends in the field of computations and theory of molecular sciences and technologies. It will also provide a unique information and communication platform for discussing a wide range of CTC applications in material sciences, catalytic processes, spectroscopic and photochemistry properties, biochemistry, drug design for academic research and industrial applications.
Other interesting features of EUCO-CTC 2019 are: a dedicated forum for discussing the research activities of students of the Theoretical Chemistry and Computational Modeling Master courses, the training event on ECTN (European Chemistry Thematic Network) Association EChemTest® Self Evaluation Sessions (SES)s and Learning Objects (LO)s distributed repository GLOREP and an additional event for people involved in the Open Molecular Science Cloud.
Session Topics:
General theory issues
Solid state and Materials
Catalysis
Biochemistry
Electronic structure and strong correlation
Machine Learning, Cheminformatics, QSAR
Spectroscopy
HPC for photochemistry and MD
Force Fields
Open Molecular Science, Cloud, Distributed Computing
Keynote speakers:
Péter G. Szalay (Eötvös University, Budapest)
Stefano Evangelisti (Université Paul Sabatier, Toulouse III and CNRS)
Ramón Sayós (Universidad de Barcelona)
Willem Klopper (Karlsruher Institut für Technologie)
Gabriele Cruciani (Università di Perugia)
Chiara Cappelli (Scuola Normale Superiore, Pisa)
Daniel Crawford (Virginia Tech)
Jean-Philip Piquemal (Université Paris-Sorbonne)
Federico Ruggieri (Consortium GARR, Italy)
Pedro Fernandes (University of Porto)
This conferences continues the traditions of computational chemistry within the series Nancy (1994), Lisbon (1997), Budapest (2000), Assisi (2002), La Londe le Maures (2006), Tale (2006), Venice (2008), Lund (2010), Sopron (2013), Fulda (2015) and Barcelona (2017).