Nieuw symposium toegevoegd aan IUPAC 2019 in Parijs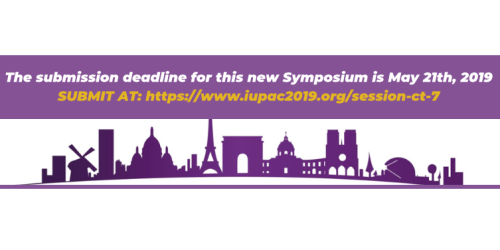 Thursday 02 May 2019

14:43
Het IUPAC World Chemistry Congress in Parijs nadert, van 5 tot en met 12 juli spreken chemici vanuit de hele wereld op dit congres. Nieuw toegevoegd dit jaar is het symposium 'Latest breakthroughs in chemistry', wat extra mogelijkheden biedt om onderzoek in een lezing of een poster te presenteren, juist ook voor de jongere generatie. Abstracts indienen voor dit nieuwe symposium is nog mogelijk tot 21 mei.
Het nieuwe symposium 'Latest breakthroughs in chemistry' bestaat uit een aantal dagdelen die zijn gewijd aan onder andere supramoleculaire chemie, homogene catalyse en polymeersynthese.
Bovendien is één van de sessies, 'Frontiers in Supramolecular Materials', mede-georganiseerd door Bert Meijer van de TU/e.
Ook interessant is het speciale 'Young Scientists Programme', hier komen zes onderwerpen aan bod:
Scientific Writing
New Channels and Challenges for Scientific Outreach
From Bench to Market
Teaching
Recruiting and Networking
IYCN Symposium
Het gehele programma van IUPAC 2019 in Parijs is te bekijken op www.iupac2019.org/scientific-programme.